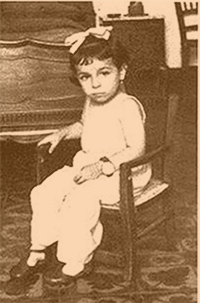 We all have stories that must be told
I always have done a lot of writing, usually in connection with my work as activist and educator. Gradually, I have turned to forms that allow greater creativity, such as memoir and, more recently, fiction.
Excerpts from
SUCH A PRETTY GIRL: A Story of Struggle, Empowerment and Pride
From Chapter 2, The Best Hospital
From Chapter 5, The Real World
From Chapter 8, We Can Fight For Our Rights
From Chapter 10, The Handdicapped Teacher

CHANCE ENCOUNTERS and Everyday Occurrences
(of the stereotypical kind)
I Do Not Allow Myself to Be Carried
Inspiration
Educational
Get Rid of My Wheelchair?
My Situation
Great Muscles
The Evil of Disability
On the Bus
Blue Eyes
Crossing the Street

"Falsomagro" by Nadina LaSpina, Second Prize in Creative Non-Fiction
The Bookwoman, Anthology of winning entries for WNBA 4th Annual Writing Contest, June 2016
"Falsomagro" will also be included in in the WNBA Centennial Anthology to be published in October 2017.
Older works:
THE ADDOLORATA
in Mothers and Daughters with Disabilities
Premiere Women's Center, 2004
DISABLED WOMAN: The Forging of a Proud Identity, 1998
This is a Keynote Address delivered on Octobe 2 1998 at South Connecticut State University Womenn's Studies Conference "Fulfilling Possibilities: Women and Girls with Disabilities." The paper has been used in Disability Studies Courses, quoted and referenced in research papers and dissertations as well as online webwites and blogs.